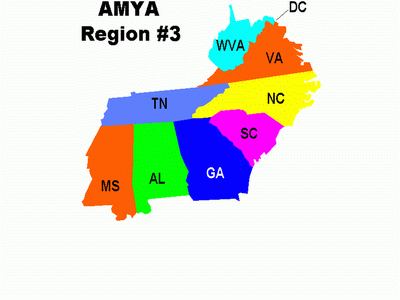 Region 3 Director
Name: Gerry Cobley
Address: 3508 Stonebend Loop
City/St/Zip: Cary, NC 27518
Phone: 919 272-0178
Cell: 919 272-0178
Email Region 6 Director

Region 3 covers the southern portion of the United States, excluding Florida, including eight states, and Washington, DC. See the AMYA Regional Directors pages or the AMYA By-Laws for other areas covered.
The eight US states are VA, W.Va., NC, SC, TN, MS, AL, and GA. The clubs in the region sail many classes of yachts sanctioned by the American Model Yachting Association (AMYA)
In addition to these classes several clubs also welcome all types of other model boats.
If you are looking to buy a boat, do make contact with the clubs(s) nearest you to see what they sail before making your selection. If you are looking to create a new club, contact your Regional Director who would be delighted to give you some tips for getting started.