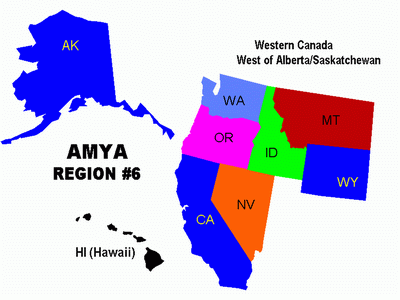 Region 6 Director
Name: Dan Shier
Address: 8121 Skiview Lane Sw
City/St/Zip: Olympia, WA 98512
Phone: 360 789-6906
Email Region 6 Director

Region 6 Associate Director
Name: Bob Wells
Address: 2021 81st Ave SE
City/St/Zip: Mercer Island, WA 98040
Cell: 206 915-2442

Region 6 covers the western portion of the United States, including Alaska, Hawaii, and Western Canada. See the AMYA Regional Directors pages or the AMYA By-Laws for other areas covered.
The US states are WA, OR, CA, NV, ID, MT, WY, AK, and HI. The clubs in the region sail several class of yachts sanctioned by the American Model Yachting Association (AMYA) including Santa Barbara, EC12, Star 45, US1M, IOM and Victoria. In addition to these classes several clubs also welcome all types of other model boats.
The region is very active in the classes represented with several of the clubs hosting regional and association championship regattas on a regular basis.
Easiest way to get started is find the club nearest you https://www.theamya.org/FindaClub.asp or contact me directly.